Regular price
Sale price
£19.99 GBP
Unit price
per
Sale
Sold out
'The Rise And Fall Of Cardinal Wolsey'


Virtual Summit


First Released - Autumn 2020
Welcome to 'The Rise And Fall Of Cardinal Wolsey'
Virtual Summit!


Note: File download size circa 5GB
Overview
On 29 November 1530, Cardinal Thomas Wolsey died in disgrace at Leicester Abbey. From humble beginnings, through his fierce intellect, shrewd political instinct and diligence, Wolsey rose through Tudor society from nowhere to become the most powerful and influential man in England as Henry VIII's first minister.

Taking the administrative strain from the young King, Henry was freed to enjoy the finer pleasures of kingship. His capability in serving Henry VIII brought Wolsey wealth and status, while his power and closeness to the monarch garnered enemies from jealous contemporaries of noble birth. 


Wolsey remained beyond their reach until a certain young woman captured the king's heart. Unable to bring about an annulment of Henry's marriage to Katherine of Aragon to clear the way for Anne Boleyn to marry the king, Wolsey's position was fatally undermined. Exiled firstly to York and the archepiscopal residence at Cawood, Cardinal Wolsey would eventually be arrested for treason, dying en route at Leicester Abbey on 29 November 1530.
Intellectual and capable…pompous and vain: whatever you think of him, Wolsey was an extraordinary statesman and was a leading patron of the arts in his day. In this virtual summit, we will unwrap Wolsey's story and follow it from the cradle to the grave. We will explore his early beginnings, rise to power, catastrophic involvement in the King's Great Matter, patronage of art and architecture, and finally, his dramatic fall from grace.



What You Can Expect From This Summit
This summit, created to commemorate the 500th anniversary of Thomas Wolsey's death, includes contributions from the following speakers: all experts in their respective fields.
Video One: Prof Glenn Richardson: The Rise of Cardinal Wolsey

Video Two: Catherine Fletcher: Wolsey, Rome and the King's Great Matter
Video Three: Dr Jonathan Foyle: Patron of the Arts: Wolsey's Hampton Court

Video Four: Professor Glenn Richardson: The Fall of Cardinal Wolsey
Video Five: Dr Sarah Morris: The Final Progress of Cardinal Wolsey



About Your Expert Speakers:


Prof Glenn Richardson

Dr Glenn Richardson is a Professor of Early Modern History at St Mary's University, Twickenham. Following doctoral study at the LSE, his work has concentrated on the European Renaissance in diplomatic and cultural relations between England, France, Venice and the Papacy. He is the author of Renaissance Monarchy: The Reigns of Henry VIII, Francis I and Charles V (London, 2002) and The Field of Cloth of Gold (Yale and London, 2014). His most recent book is a biography of Cardinal Wolsey: Wolsey, published earlier this year (2020) by Routledge. Glenn is a Fellow of the Society of Antiquaries and a Fellow of the Royal Historical Society.
Catherine Fletcher

Catherine Fletcher is the author of four books on sixteenth-century European history, including The Divorce of Henry VIII: The Untold Story and The Black Prince of Florence: The Spectacular Life and Treacherous World of Alessandro de' Medici. Her latest book is The Beauty and the Terror: An Alternative History of the Italian Renaissance. She is a Professor of History at Manchester Metropolitan University and an AHRC/BBC New Generation Thinker.
Dr Jonathan Foyle

Dr Jonathan Foyle is one of the most respected historians today. Jonathan was a Curator of Historic Buildings at Hampton Court for eight years and took his PhD in reconstructing Wolsey's Palace.
He has presented numerous television series, including BBC4's often repeated 'Henry VIII: Patron or Plunderer?'. His most profound interest is in the origins and meaning of the rich court culture of Henry VII, which recently played an important role in the identification of Henry VII and Elizabeth of York's wedding bed.
Dr Sarah Morris: Your Summit Host
Hi! My name is Sarah. I am the Founder and CEO of 
The Tudor Travel Guide. 
This means I split my time between travelling around and visiting places, and researching and writing content for my membership site: 
The Ultimate Guide to Exploring Tudor England
, which I hope to develop over time to become the most comprehensive resource for learning about and discovering Tudor locations in the UK.
My mission is to help you immerse yourself in the sixteenth century by weaving stories of people and events into the places where they unfolded. Hence, I am delighted to bring you this summit, which unwraps Thomas Wolsey's story and follows it from the cradle to the grave. 
Alongside committing to deliver thoroughly researched, factual content, the one other magical ingredient that I think brings us as close to time travel as humanly possible is my belief that…
It is only time, and not space, which separates us from the past.
I hope you enjoy this summit!


Note: Once purchased, you'll instantly gain access to a digital video file to download and watch on any of your devices.
Share
View full details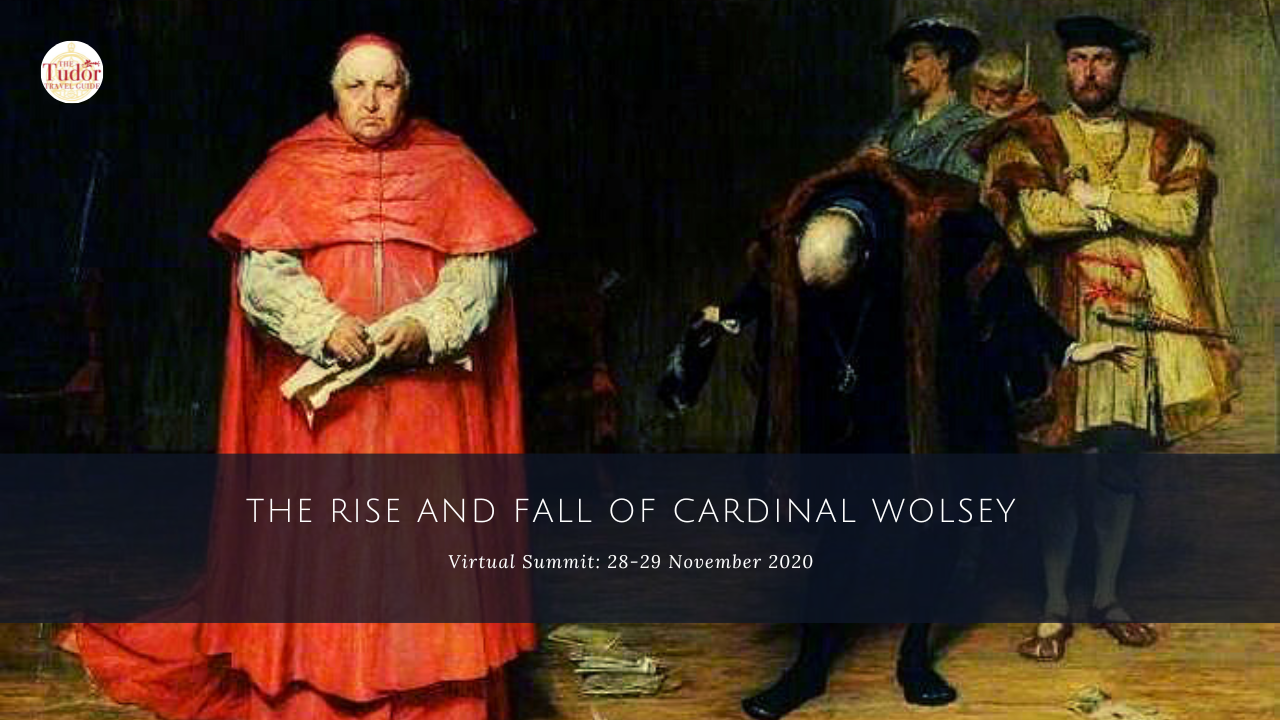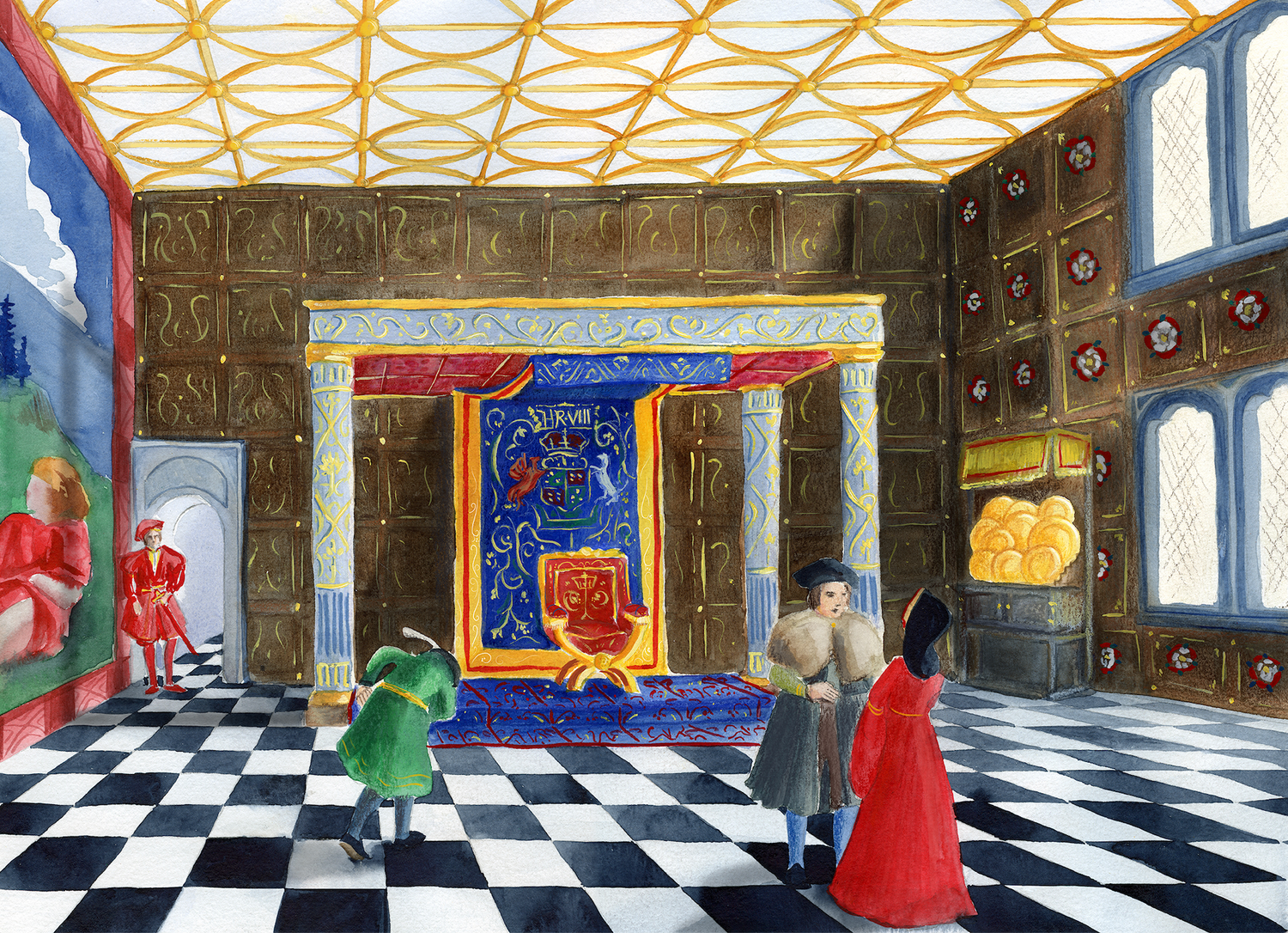 A Recreation of Henry VIII's Presence Chamber at Greenwich Palace
A collaboration between The Tudor Travle Guide and Artist Kathryn Holeman to bring to life one of the key interriors of Henry VIII's reign...the King's Presence Chamber at Greenwich Palace.